vue sur les vignes, le village de Saint Jean de Fos, la montagne de la Séranne et les gorges de l'Hérault

auvent et transats réservés pour les occupants de chaque gîte

boules et cochonnet sur place...

pour les plus petits... et les plus grands !

petite table, petites chaises et petite maison...

Soak up the sunshine first thing in the morning while you sip your French coffee and savour your flaky croissant. You can work on your painting and drawing skills in the Domaine des Condamine's relaxed and creative atmosphere. Don't miss the chance to explore the excellent local markets* where you can stock up on all of the regional specialties: endless products using olive oil as well as astonishingly aromatic marinated olives, sweet and juicy local garriguette strawberries, asparagus, juicy ripe melons and peaches, sun ripened tomatoes, Pelardon goat cheese from the Cevennes Mountains, honey and of course the local wine. (*markets in Gignac on Saturdays and in Clermont l'Hérault on Wednesdays)

Walks : This is a perfect place for walking. You will find thousands of marked trails in the region to discover nature and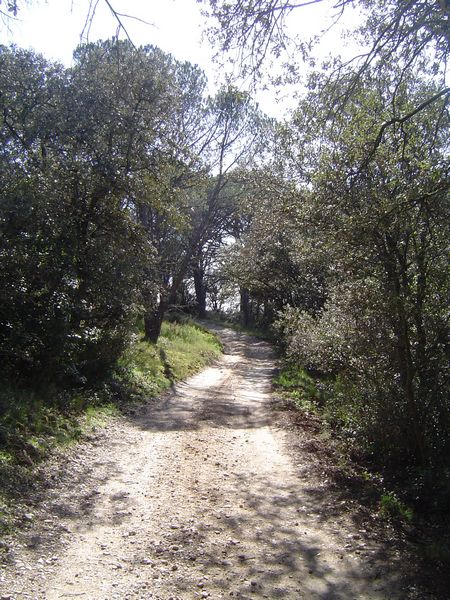 smell the scents of pine trees, thyme and rosemary. The Chemin des Plos in St Jean de Fos leads up to the forestry house on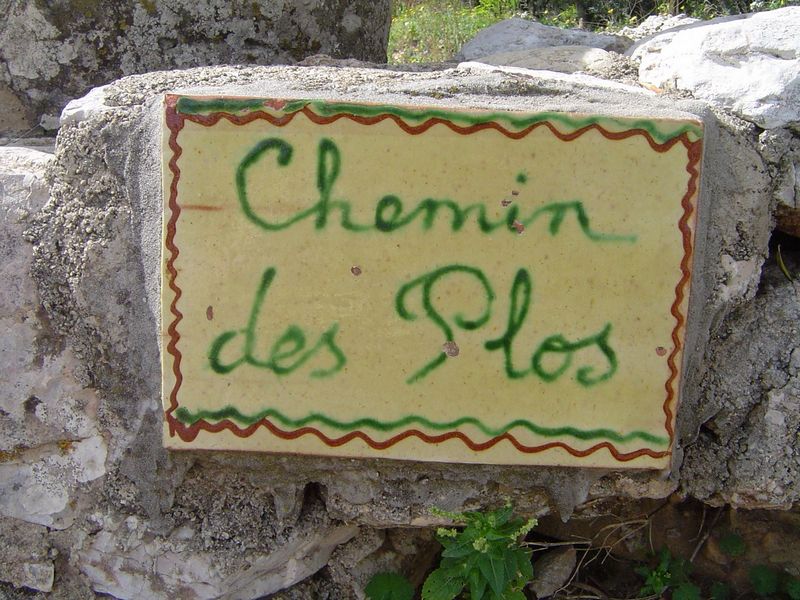 the hilltops behind the village and offers a spectacular view of the surrounding area. You can explore the paths on foot or mountain bike which meander between vineyards, olive groves and pine forests all around the domaine.

Historical Monuments : For history buffs, medieval sites like the bridge of the Devil (one of the oldest standing bridges in France) and the Gellone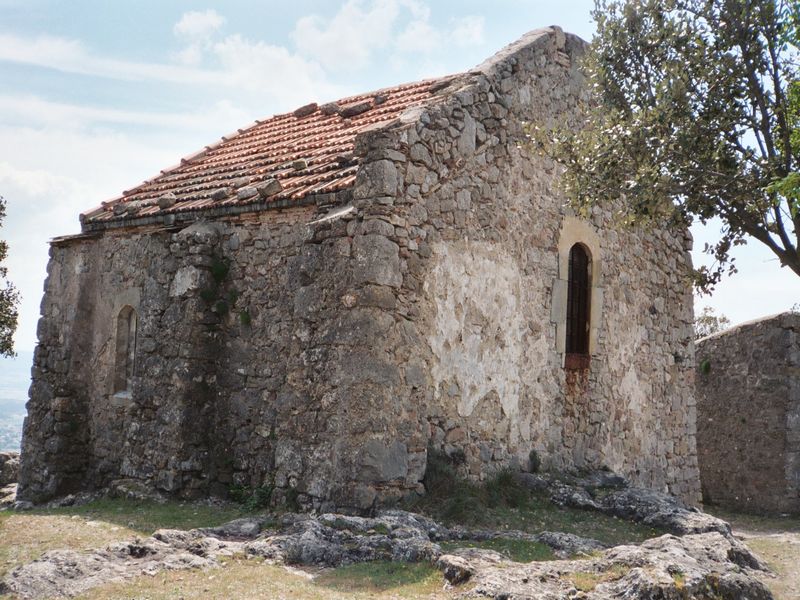 Abbey in St Guilhem le Désert (listed as one of the most beautiful villages in France, the most visited tourist site in the Herault and a pilgrimage stop to Santiago of Compostella) are only minutes away. But also a bit further, the Abbey of Valmagne, the Abbey of Fontfroide, the Abbey of Sylvanès, the Château-Abbey of Cassan and the Couvertoirade are remarkable. In summer, these places hold many concerts and cultural events to please even the most discerning tastes. If you are more interested in prehistoric periods, don't overlook the Cambous prehistoric village in Viols en Laval (archeological site dated at 3000 BC). At the St Michel of Grandmont Priory, near Lodève, you can also discover several dolmens and menhirs which are unique in France.

Museums :
For art enthusiasts, the Fleury museum in Lodève is one of the most dynamic in the country. Some of the best known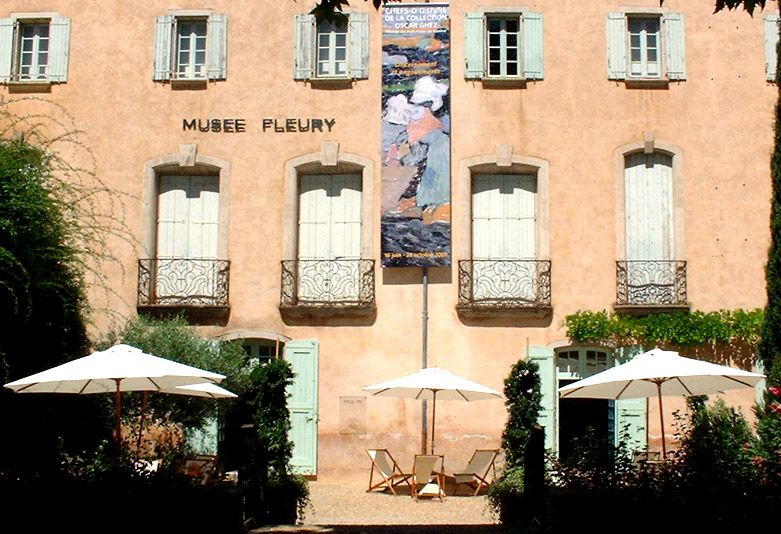 international exhibitions pass through there. The Fabre museum in Montpellier (the largest art collection in the region) has just been entirely renovated and boasts an outstanding collection of contemporary art. Among other museums closer by, you can visit the coffee museum in Aniane, the national rug weaving workshop in Lodève, and of course the pottery museum in St Jean de Fos.

Wine-Tasting :
If you love wine, you can follow the wine roads visiting different wineries and tasting the Coteaux du Languedoc wines which include a surprising number of different terroirs (among the most renowned: Pic St Loup, Aniane, Terrasses du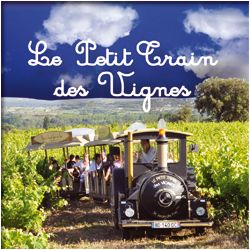 Larzac/Montpeyroux, Faugère, St Chinian, Grès de Montpellier (St Georges d'Orques), La Clape (near Narbonne), Picpoul de Pinet (near Mèze). And don't forget to bring home a bottle of Cartagene or Muscat from Frontignan, two traditional aperitifs from the region.

Sports :
For those of you who are looking for more physical activities, the site at Roc above Ganges is a canoeing/kayaking spot on the Herault river where you can also go canyoning, hang gliding and free flying, guaranteed to give you an adrenaline rush. Rock climbing at Pic St Loup is a famous site for experienced climbers. Several golf courses can be found in the area on the way to Montpellier. For horse-riding, riding clubs and pony clubs are just a short distance. In winter time, you can go sledding, downhill skiing and cross-country skiing at Mt Aigoual.

Children :
For children, you can enjoy the play area with swingset near the gîtes at your leisure. For the more adventurous, amusement parks such as Aqualand, Toonsland, etc. are located all along the coast which is 40 minutes away (Valras beach, Marseillan beach, Le Grand Travers, Palavas les Flots). In Grau-du-Roi, the Seaquarium will introduce your children to aquatic life (tropical fish, sharks, jelly-fish, octopi, seals…) The Sigean animal park is just an hour southwest (giraffes, elephants, lions, bears, ostrich….) And if your children want to see still more animals, don't forget the zoo in Montpellier with its new Amazonian greenhouse opening in May 2007. In addition, there are numerous other outings possible: the Dinosaur park in Mèze, the museum-park of the evolution of man, and the Bamboo Garden of Anduze, unique in Europe. A skating rink and planetarium also await you in Montpellier all year round. For older kids, Gignac offers quad circuits.

Nature :
There are several geological and natural sites to visit. The Clamouse caves are only 5 minutes from the Domaine. They will enchant you with their diversity and cool temperatures in the hot summer months. The dolomitic cirques and the Cirque of Navacelles are very impressive. The Salagou lake, with its red earth rich in bauxite, offers many activities to fully enjoy the splendour of the site. For those fishermen out there, you will not be disappointed by the number of great fishing spots on the Herault river just 5 minutes away. If you prefer to keep your eyes fixed toward the skies rather than the water, you will enjoy the multitude of birdlife the region has to offer. We are convinced that this will be your most memorable experience of all. After hearing about all these activities available to you and if what you are looking for is above all some peace and quiet to while away the days, you can relax around the swimming pool or near the fire in winter with a good b
Mas des CONDAMINES 34150 Saint Jean de Fos
Tél: +33.(0)6 72 88 49 32